Boca Raton
Chops Lobster Bar Menus
Only the best steaks, fresh and prepared to taste
DINNER HOURS
Sunday-Thurdsday  5:30pm – 9:00pm
Friday-Saturday  5:00pm – 10:00pm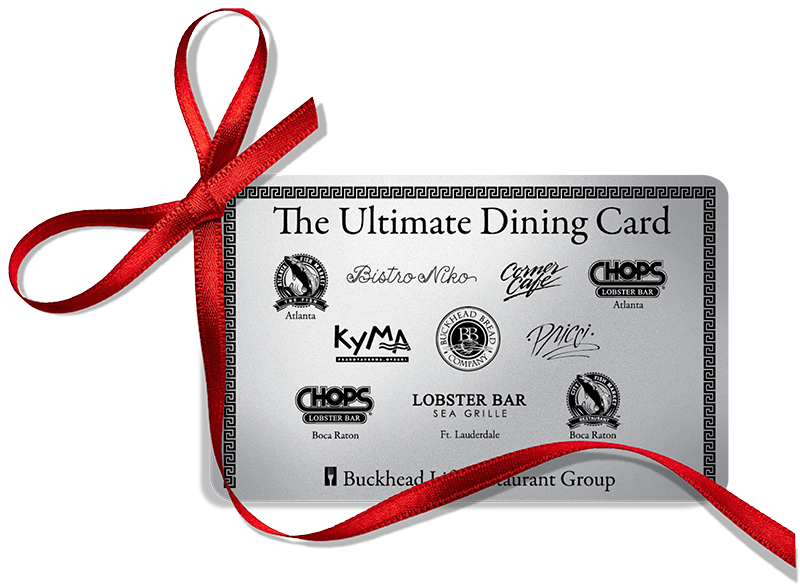 Get More of the Dining Experiences You Love with The Ultimate Dining Card!
The Ultimate Dining Card from Buckhead Life Restaurant Group is a personal dining card, gift and passport to VIP treatment in Atlanta's acclaimed restaurants. The card is valid at all award-winning Buckhead Life restaurants. It never expires, is rechargeable with added value year round. The Ultimate Dining Card is versatile as a gift, personal dining card or as part of ongoing retention and reward programs for your business.
NEW: Instant eGifting available!
Join Our Mailing List
Subscribe to our email list and receive information about exclusive events, exciting offers, Chef news & all things Buckhead Life.